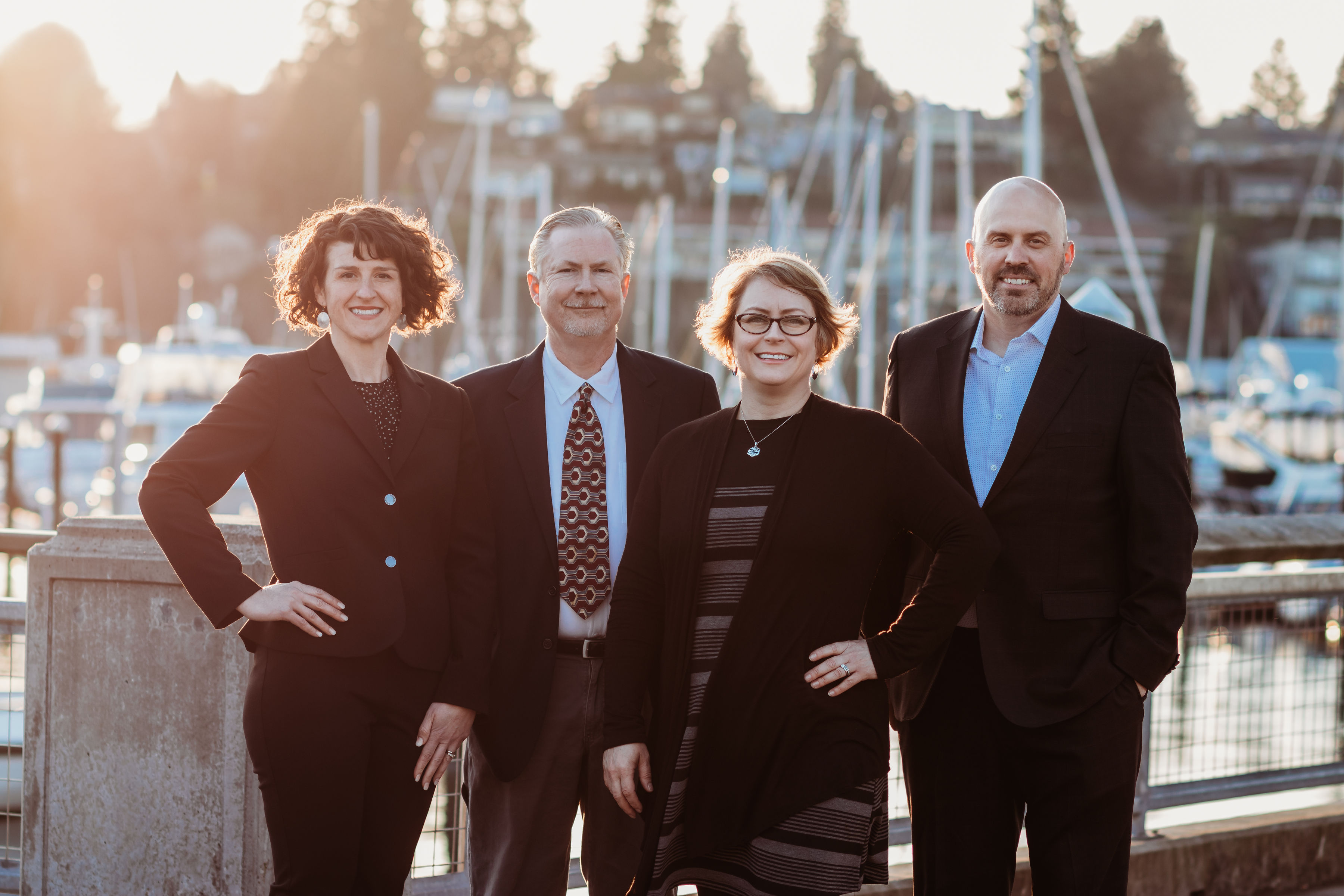 Our team is comprised of experienced brokers with over 20 years of experience in the real estate industry. We all live in Thurston County and are raising our families in this great community. Each broker selected Van Dorm Realty, after working for other firms, due to its large footprint, excellent marketing and incredible energy from working with over 130 brokers.
With our experience and resources, we can provide "outside the box" thinking which provides better than expected results. We are communication heavy with the mindset to educate communicate – information is power. One of the reasons we work so well together is that we have weekly team meetings to discuss our current business, collaborate on marketing ideas, discuss our each current clients' needs – and most importantly we people and like to work . WE WORK FOR YOU.
Our Value Proposition: When working with one of us, you are actually working with four focused agents that want nothing more than for our clients to receive the best service we can deliver.